Alpha Bank and Nexi have joined forces to bring you the most innovative and easy-to-use payment acceptance solutions.
Together, we can make sure that we bring the best opportunities to the customers, when it comes to POS solutions that cater to your business' every need, from payments on the go or in-store, or even to accept them with your smartphone.
We know that in all businesses, big or small, a tailored approach is a key to meeting ever-growing and ever-diversified customer needs.
That's why we have extended our offer to meet all your needs even better, to seize all sales opportunities and to always reach your customers, wherever they are.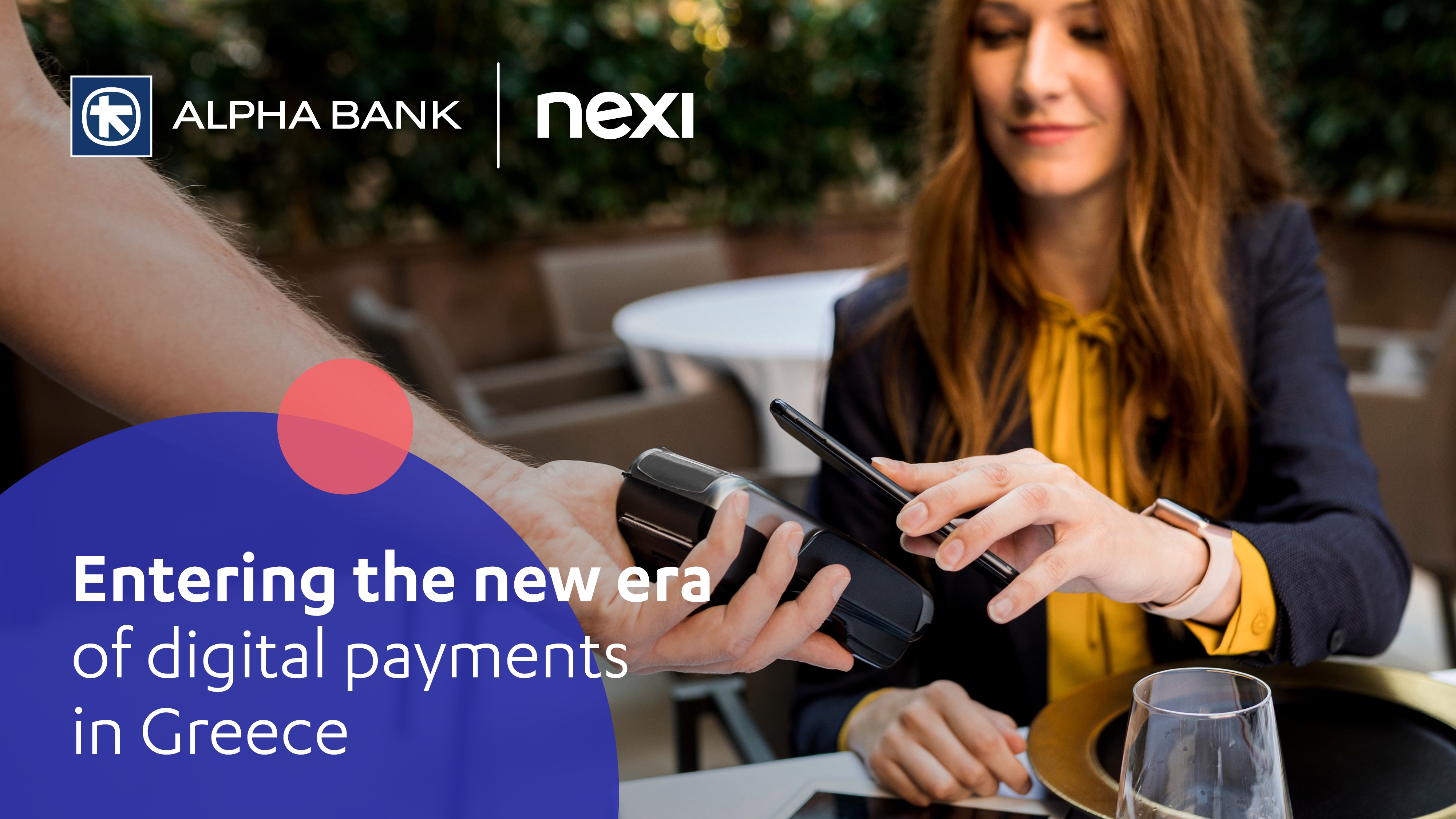 Nexi is the European PayTech with the scale, capabilities and proximity to provide the simplest, fastest and safest payment solutions to People, Businesses and Financial Institutions.
Ranking among the biggest European players in digital payments, Nexi aims to drive the transition to a cashless Europe by making every payment digital, thanks to a range of highly versatile and innovative products.
OUR OFFER
More than a POS terminal

We offer complete and innovative solutions designed not only to make digital payments acceptance faster and safer but to provide you with ready-to-use, advanced tools to help your business grow and manage your customers easily.

From streamlining workflows and simplifying complex operations, to expanding your offer and providing richer customer experiences, our POS solutions can accommodate all payment needs and open up new opportunities for your business.
We provide Merchants with a complete range of solutions for the acceptance of digital payments.

New technologies and innovation are the keys to offering advanced products and services that enable the acceptance of any type of digital payment in any situation.